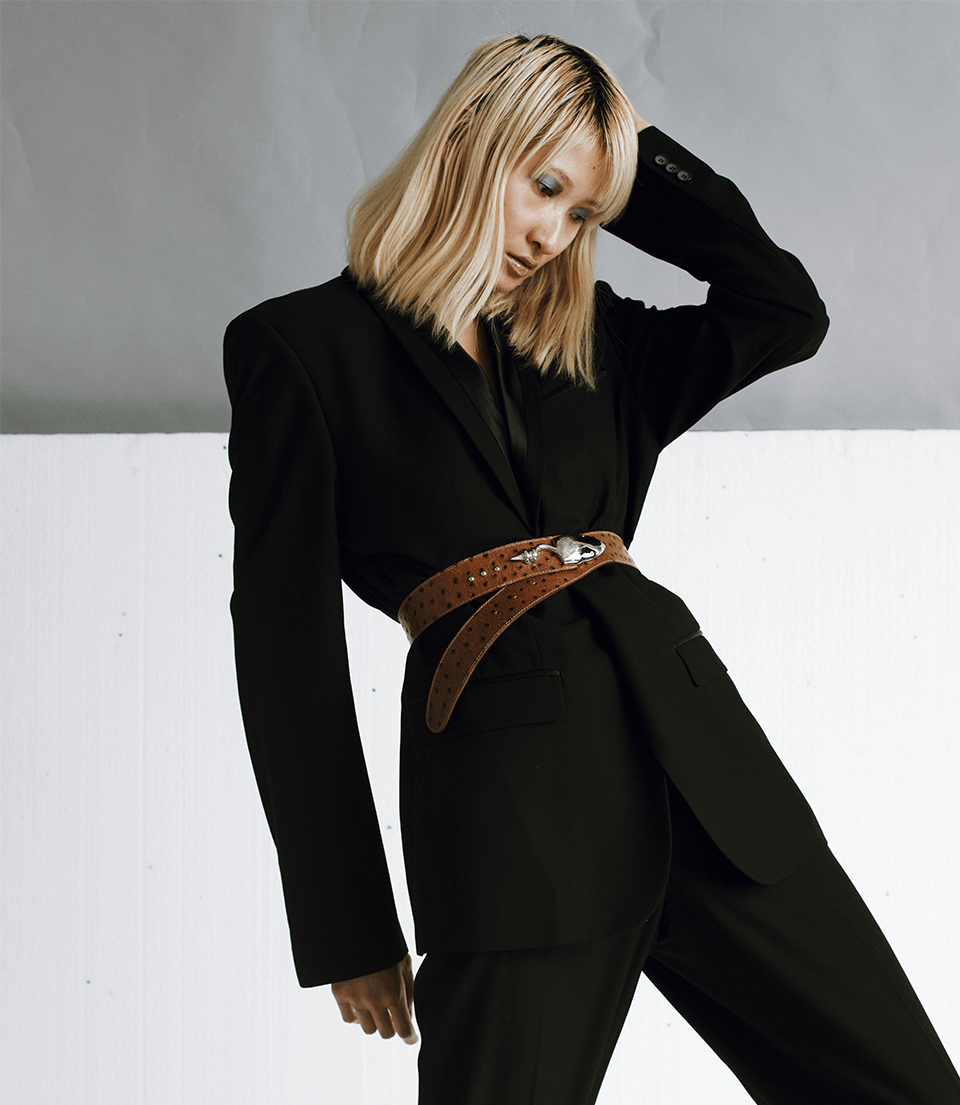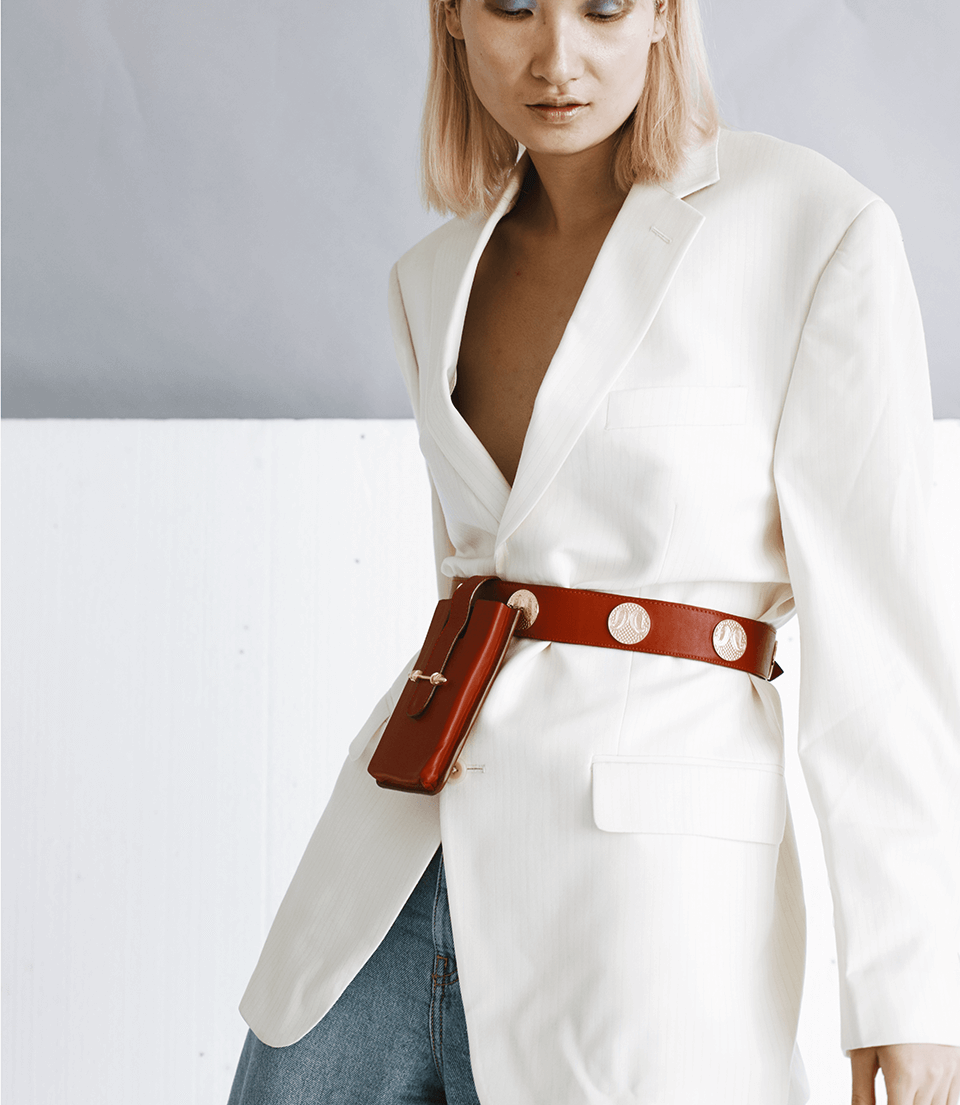 About the Collection
On the scorching hot sand, a snake dances in and out of the beige surface as the sun reflects its emerald-green skin.
A group of men sitting in a circle on ottomans laugh over tea. On one end of the gathering, the romanesque painters express how saturated colors and morbid paintings can be used to retell biblical stories. On the other end, the Fatimid architects share how patterns and geometry brings a city closer to its Islamic beliefs.The sunset leaves a rose-tinted horizon. Meanwhile, the snake lingers unnoticed amidst a sea of vividly-colored robes. He listens as the atmosphere grows with divine enlightenment. As the women muse about art and religion with romantic devotions, the air becomes thick with a transcendence that creates a dome of spirituality difficult to penetrate. As the dome grows stronger and the sky turns black, the snake saunters over to a romanesque painter wearing robes bloodied with red and orange patterns. He wraps his jewel-toned body around the painter's ankle. Suddenly, the artists noticed the intruder's presence. Chaos instantly fills the atmosphere as the women recite in terrified shrieks of the serpents' wickedness. But wait, isn't he just an observer? Obliviously to the riot, he left behind, the snake slithers into the night awakening from what seemed like a lucid dream.
Love is a very dangerous game.
Mounaz' Vision
is very much inspired by history and jewelry and has a loud aesthetic. She loves mixing the colors gold, black and silver together and is always leaning towards the brass metal.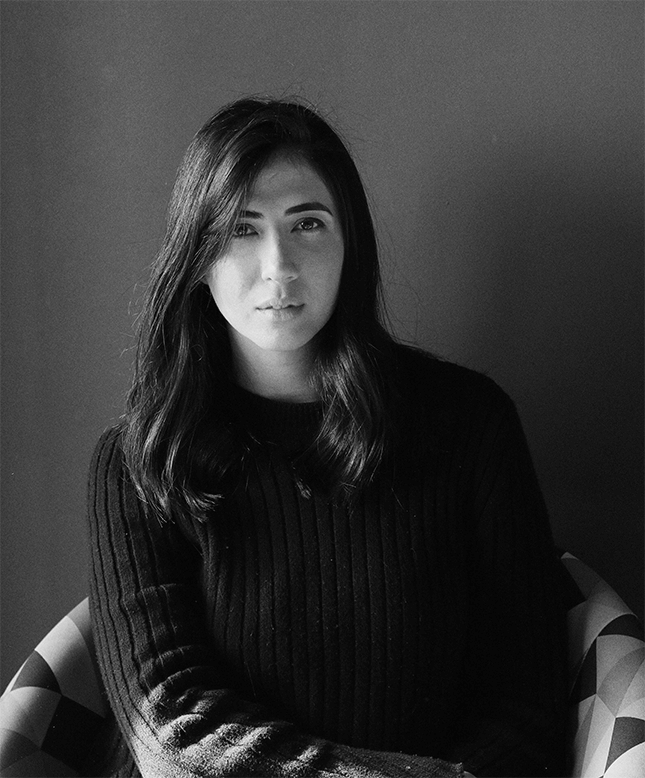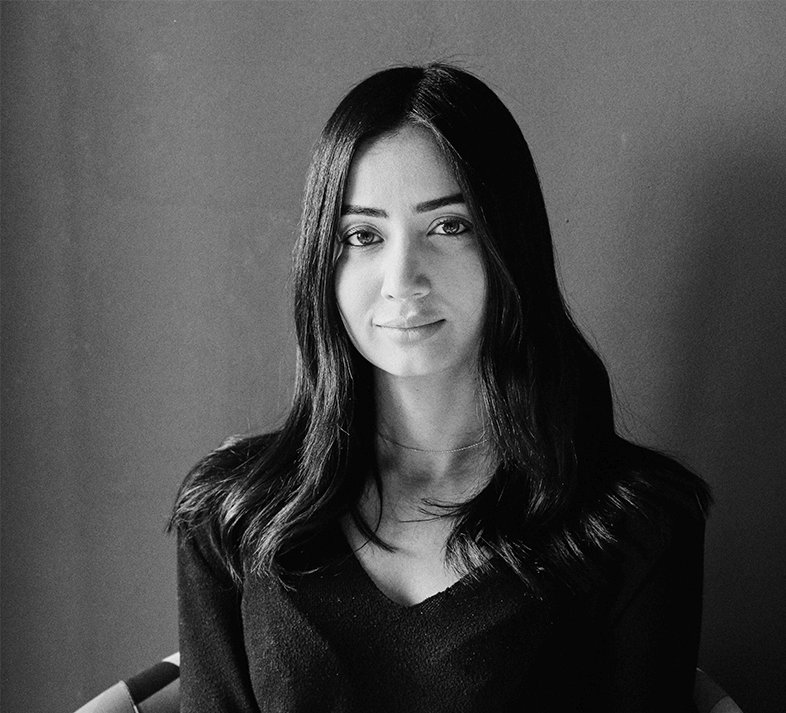 Aya Vision
Aya- is more on the minimal and subtle look and feel of things. She's more inspired by the leather part and loves to create form and shape- toning down Mounaz's loudness.
This just shows that the brand has a balance between setting trends in terms of applying new trends to leatherworks and reviving historical jewelry.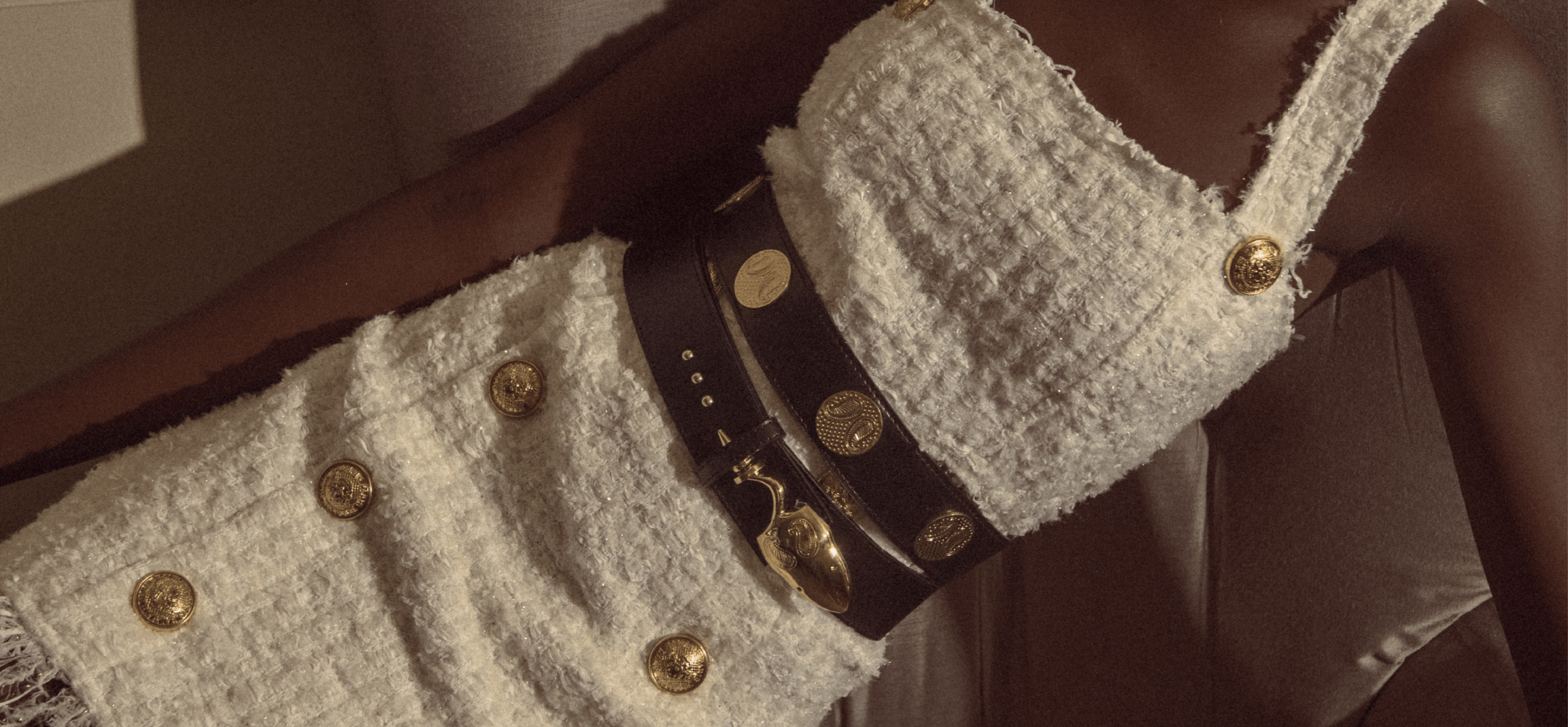 Artisanal Craftsmanship
Okhtein is all about the revival of the world's rich history, vast cultures and art to the betterment of today's creativity. Each Okhtein product has a unique provenance with deep cultural associations. To manufacture their products, Aya and Mounaz felt compelled to take a philanthropic approach to their work. Inspired by the museums of Barcelona, we decided to collaborate with Spanish artisans to work on the creation of this collection.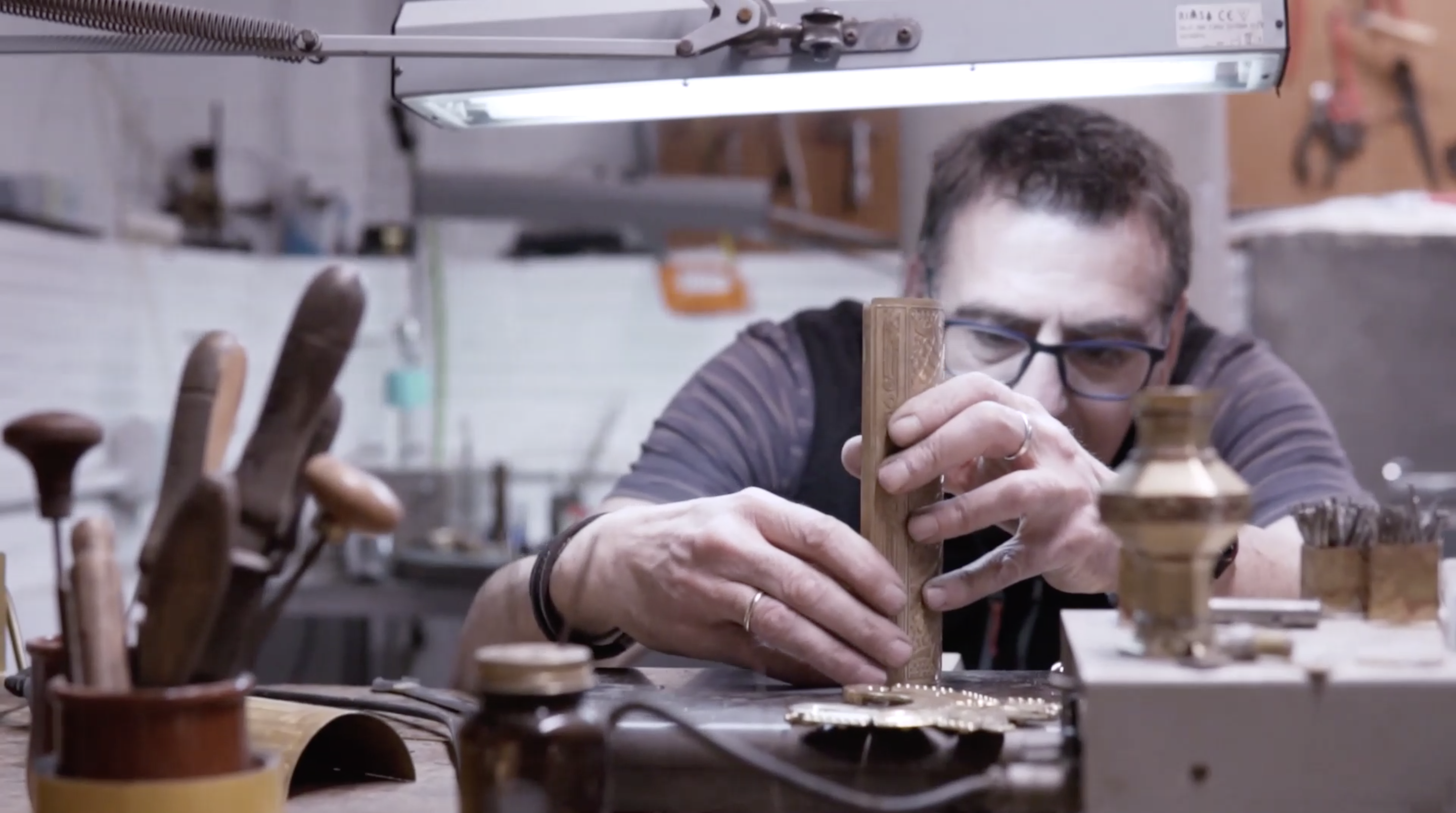 BEHIND THE SCENES
The Beauty Creation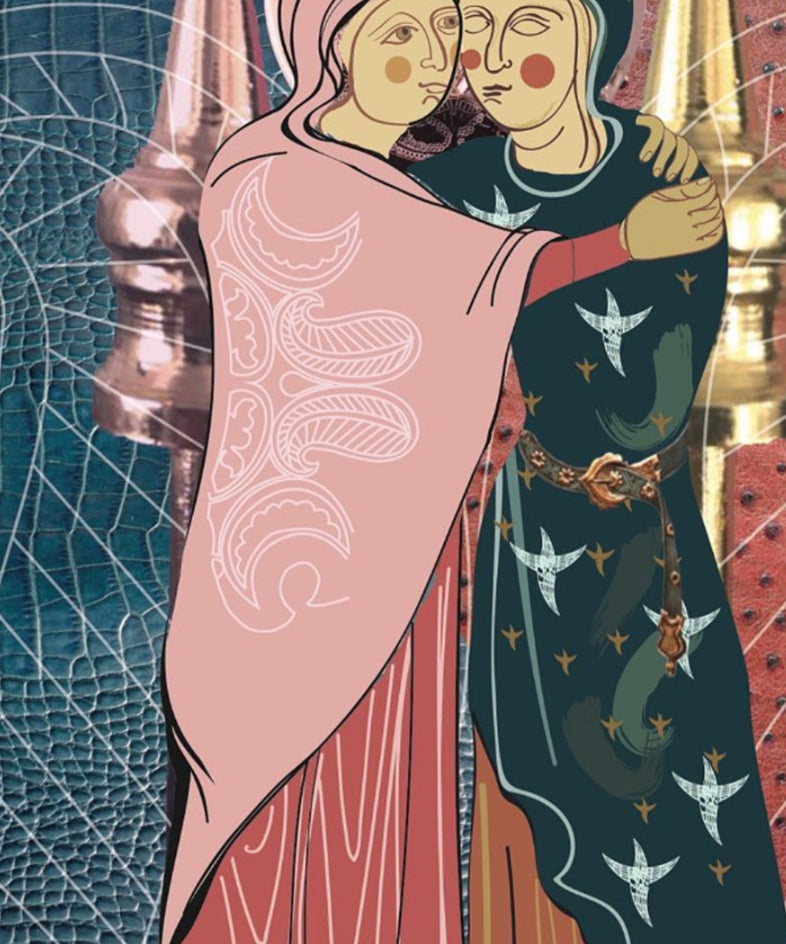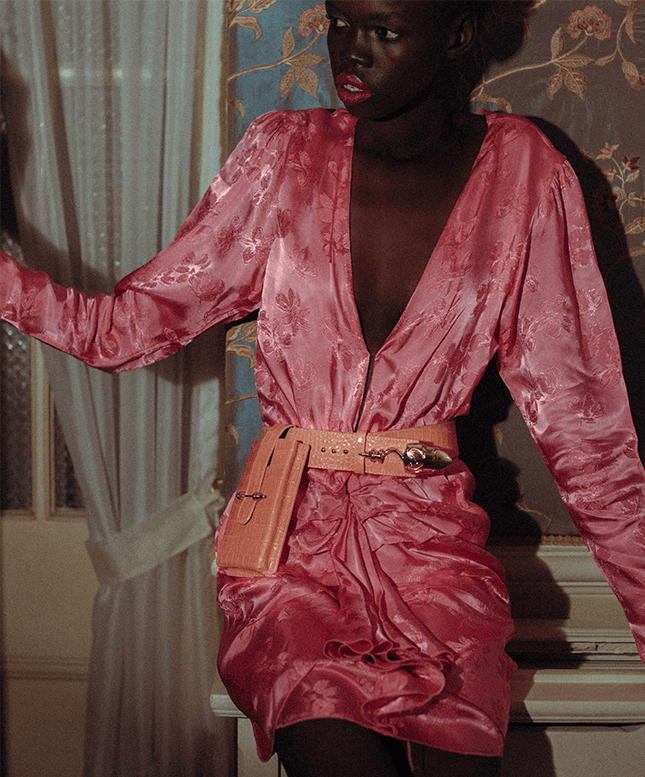 Inspiration
After a trip to Barcelona, we were very inspired by the Romanesque art at the Museu Nacional d'art de Catalunya. The Gothic style of the 12th century captivated us and compelled us to mix between this era's style and our own heritage. Using snakes as a main inspiration, we decided to shift the idea of a normal belt into- "The snake around your waist."