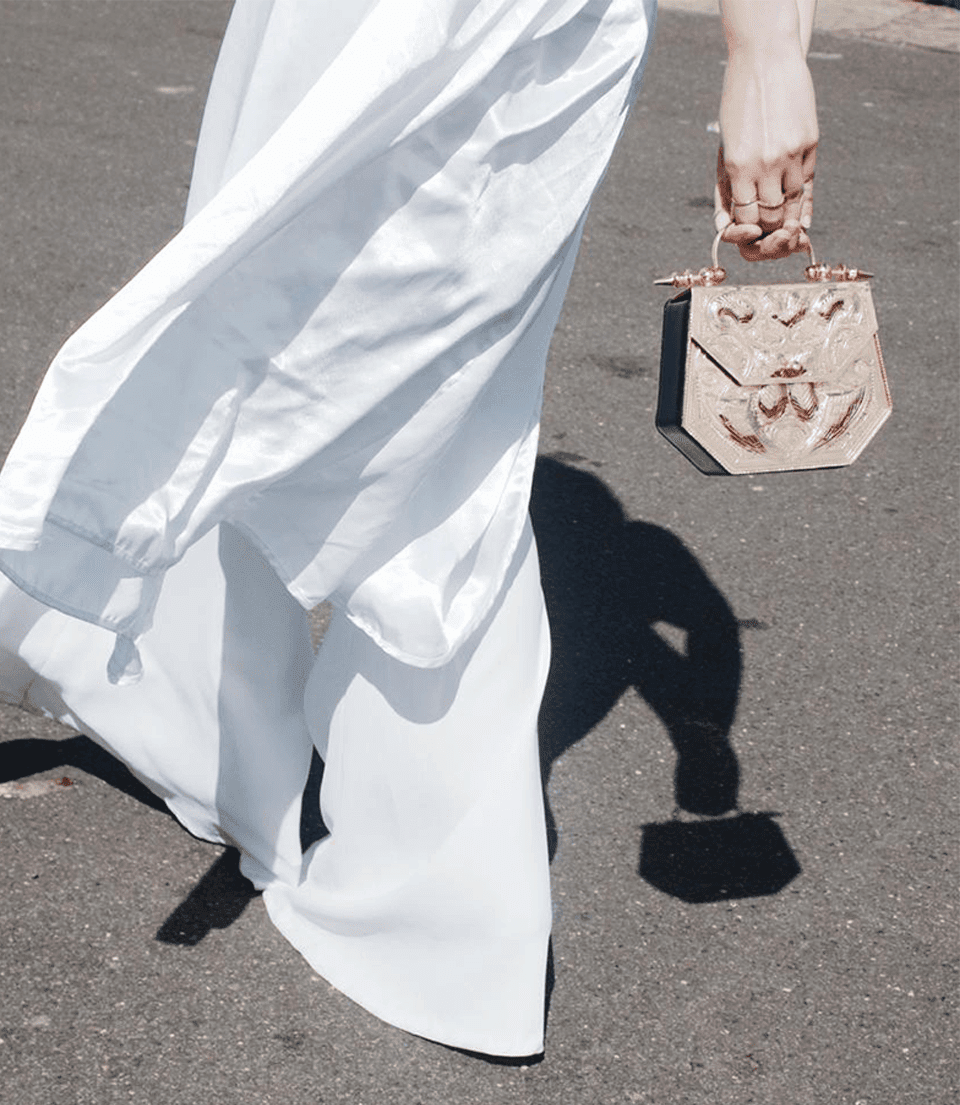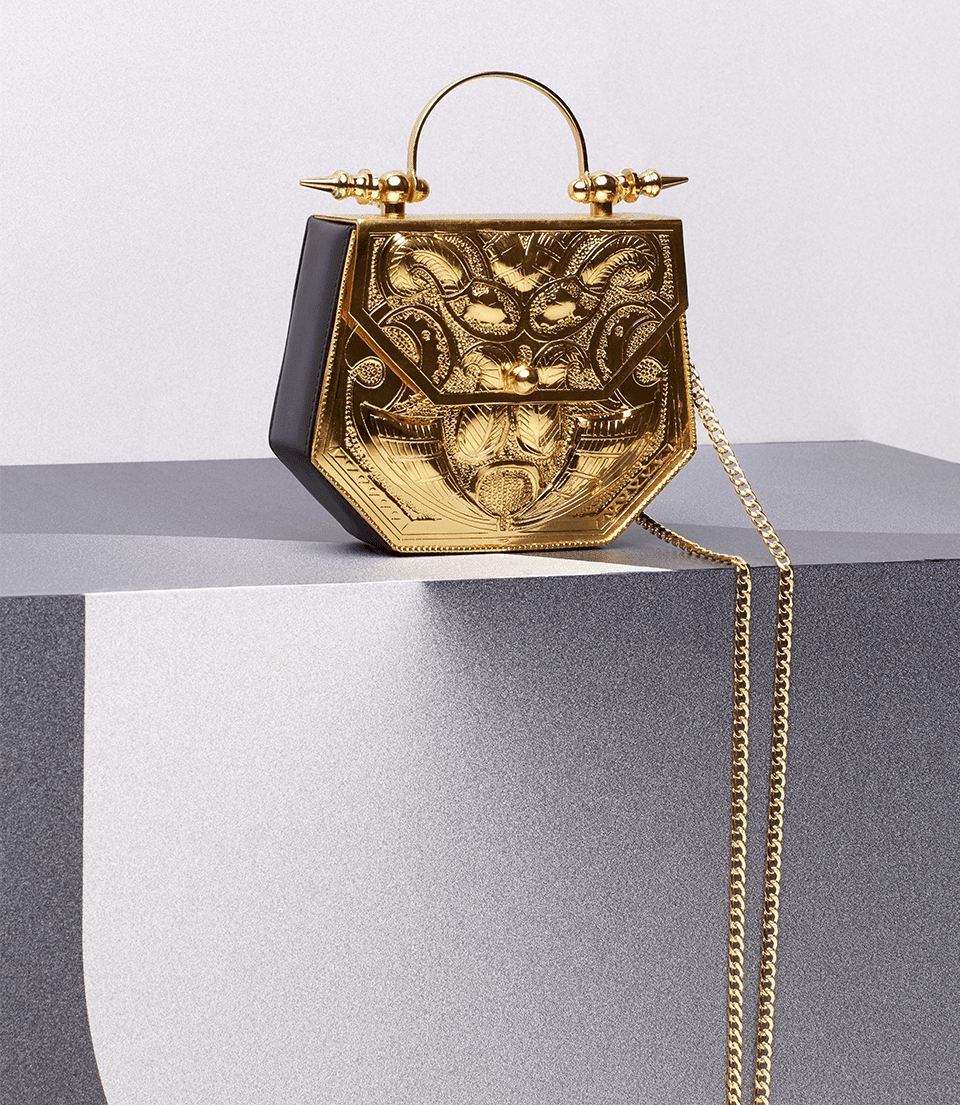 About the Collection
Inspired by brass making, sister Mounaz and Aya roamed the streets of Old Cairo in search for the perfect brass artisans.
Knowing that brass making has been inherited by artisans dating back to the 10th century, part of the Fatimid Dynasty- the sisters thought of reviving the dying art into modern day classic statement pieces.
Each piece is handmade and is inspired by a story to tell a story.
The intricate Palmette Flower motif, demonstrates a part of an era where poetry and art fused.
The sisters wanted to change the idea of evening bags from leather to brass mixed with other materials, giving the evening attire an eclectic feel.
We would like to introduce to you our Palmette Flower Minaudiere series and our latest Felucca Minaudiere.
Mounaz Vision
is very much inspired by history and jewelry and has a loud aesthetic. She loves mixing the colors gold, black and silver together and is always leaning towards the brass metal.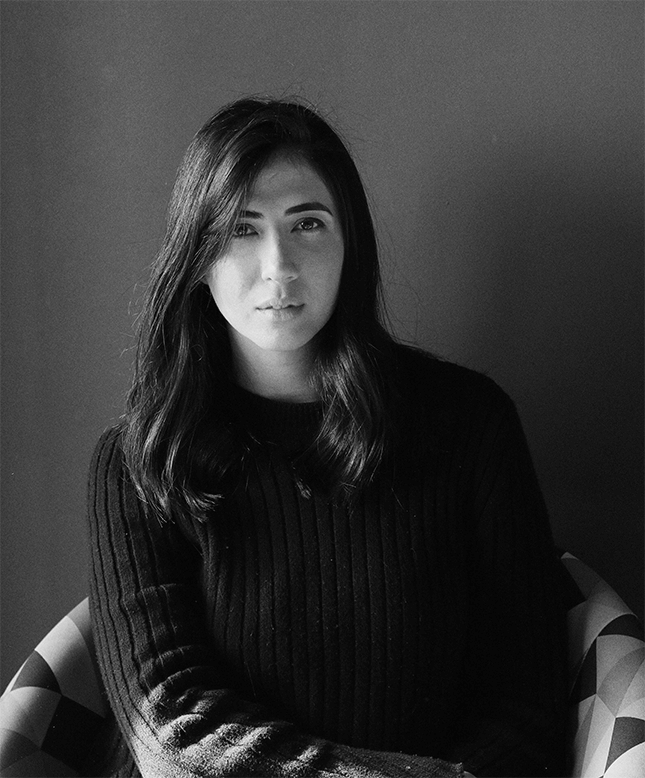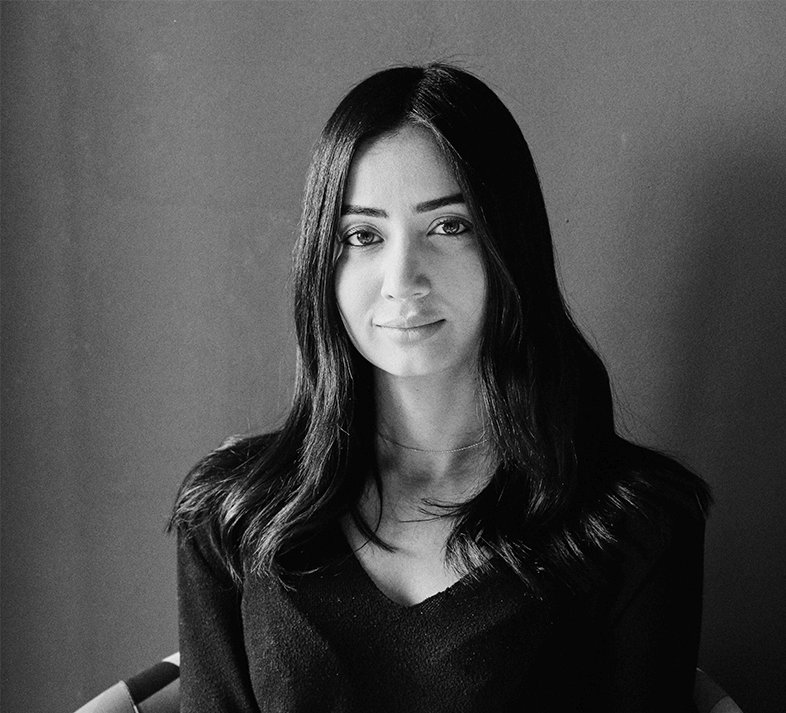 Aya Vision
Aya- is more on the minimal and subtle look and feel of things. She's more inspired by the leather part and loves to create form and shape- toning down Mounaz's loudness.
This just shows that the brand has a balance between setting trends in terms of applying new trends to leatherworks and reviving historical jewelry.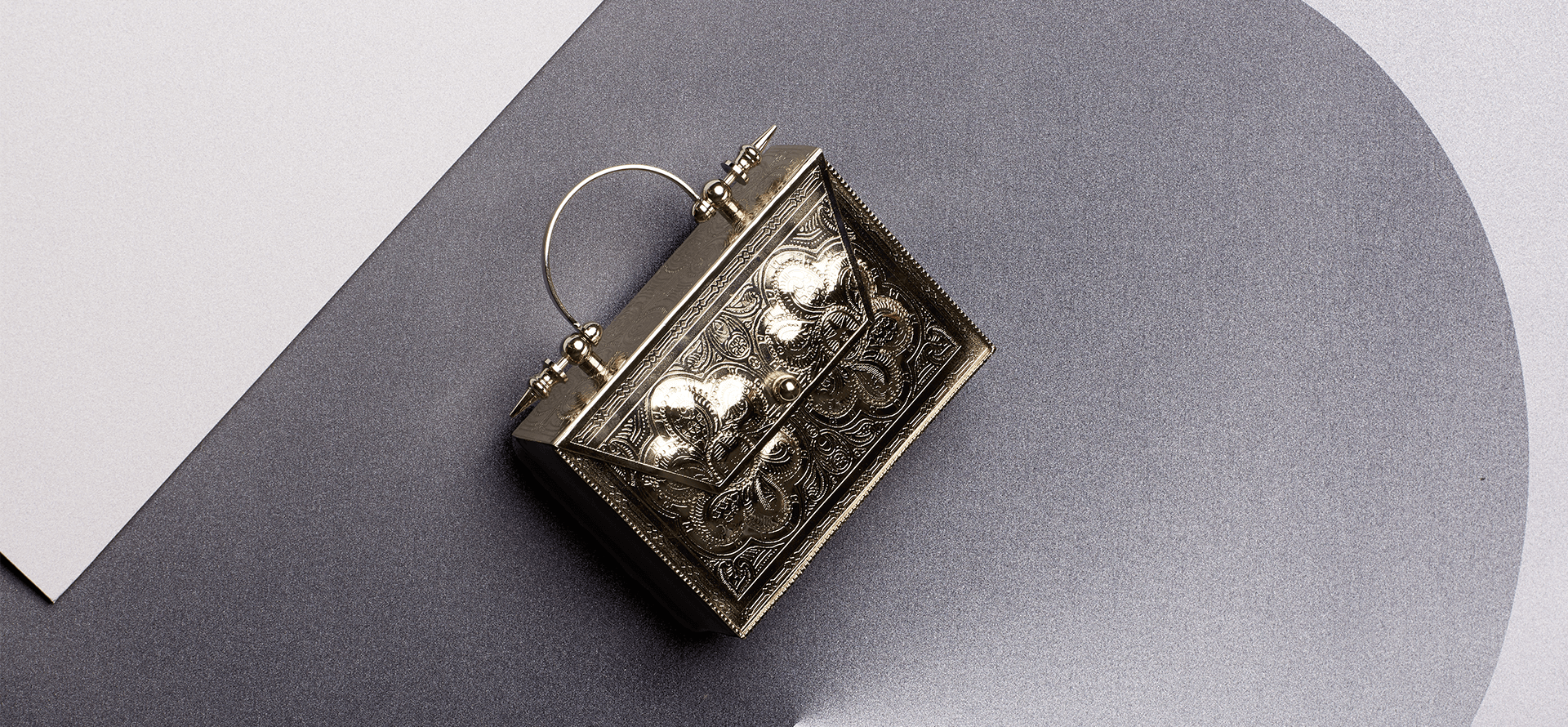 Artisanal Craftsmanship
Okhtein is all about the revival of the world's rich history, vast cultures and art to the betterment of today's creativity. Each Okhtein product has a unique provenance with deep cultural associations. To manufacture their products, Aya and Mounaz felt compelled to take a philanthropic approach to their work. Inspired by the museums of Barcelona, we decided to collaborate with Spanish artisans to work on the creation of this collection.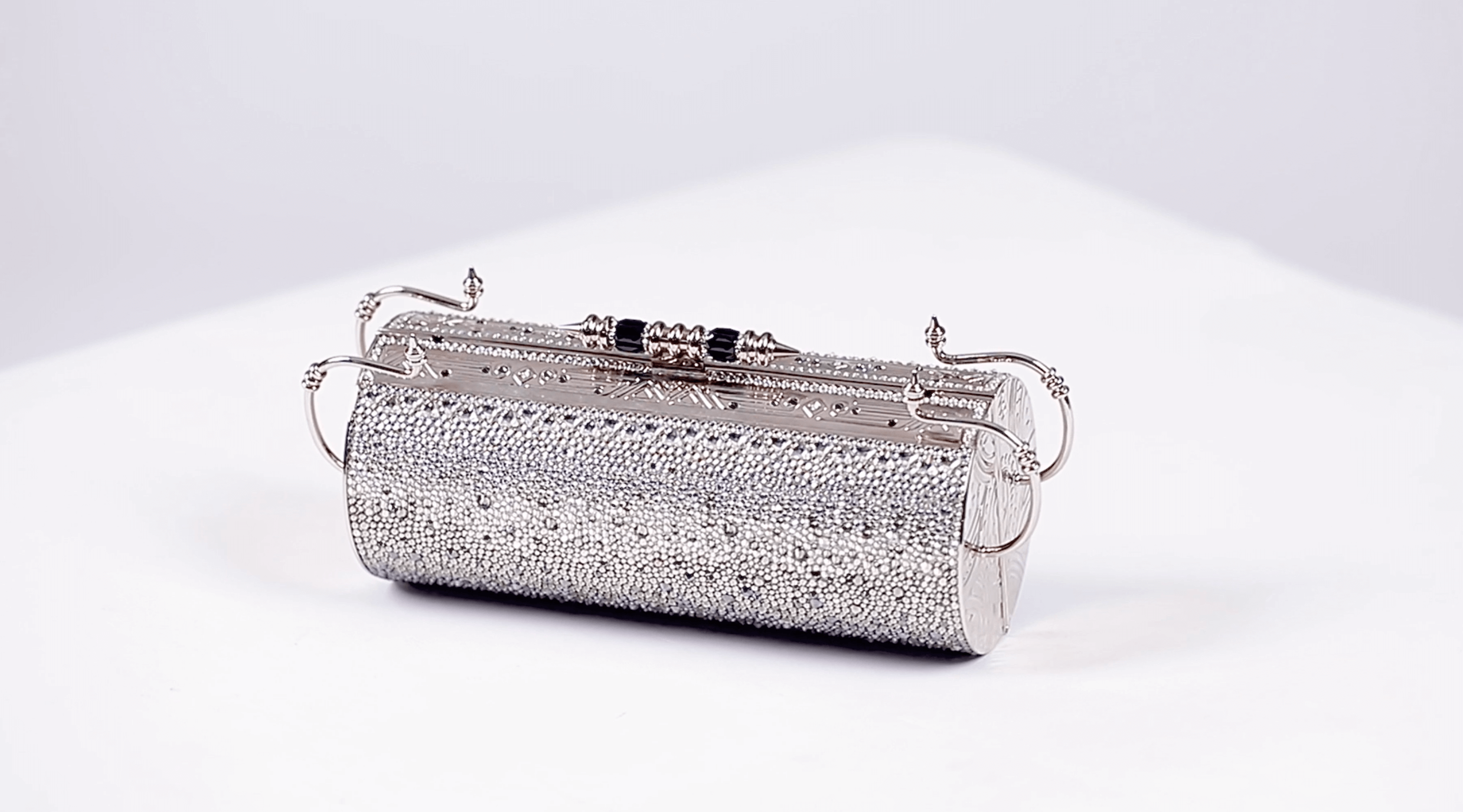 BEHIND THE SCENES
The Beauty Creation