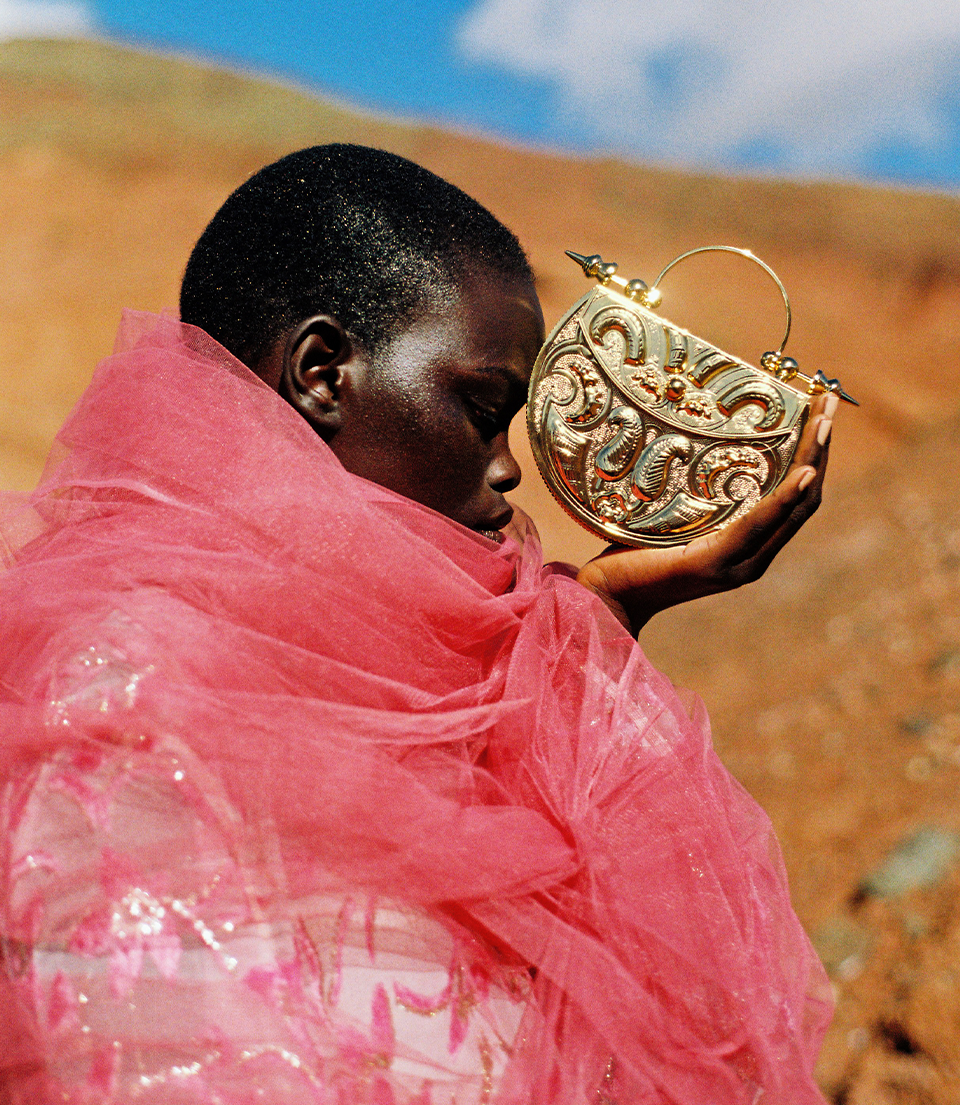 ABOUT THE COLLECTION
Featuring a natural progression between styles, this collection takes great inspiration from the times of distancing and isolation. During the 2020 pandemic, We had the time to disconnect from the fast-paced world and reconnect with our inner selves. These connections are present in the collection through meticulous and woven materials, Spanish and Indian Raffia, and much more, taking our cue from nature.
Reconnecting with our inner selves we dug deep into our roots. At a time when staying indoors was advisable, we chose to shed light on our external world, our motherland, and it's surroundings. Inspired by the beautiful land of Egypt this collection features organic structures, earthy colors, and irregular shapes embodying the beautiful land, its healing herbs, exotic fruits, and sharp mountains. With a focus on healing and the environment, this collection is made of sustainable materials, handcrafted by artisans with customized artwork and elevated craftsmanship, vocalizing a significant social message.
This time we wanted to curate pieces that would carry our audience places rather than pieces to be carried around, art in wearable form. Each piece of this collection is made to represent nature in an art form. The irregular shapes, earthy colors, and artistry are merged to curate pieces made to telepath one to the beautiful land of Egypt.
RECONNECTED
Antithetical to quarantining indoors this collection is shot outdoors amidst the mountains. This shoot depicts the internal setting of the creative directors' minds, and where they were at mentally. Beautiful Atheic Chol Malel is styled by byzantine-inspired gowns relating to Egypt's byzantine art and culture. The shoot is captured by fellow NorthAfrican Mous Lamrabat in a rocky desert setting. This editorial channels a substantial message on the vitality of mother earth to human wellbeing both physically and mentally.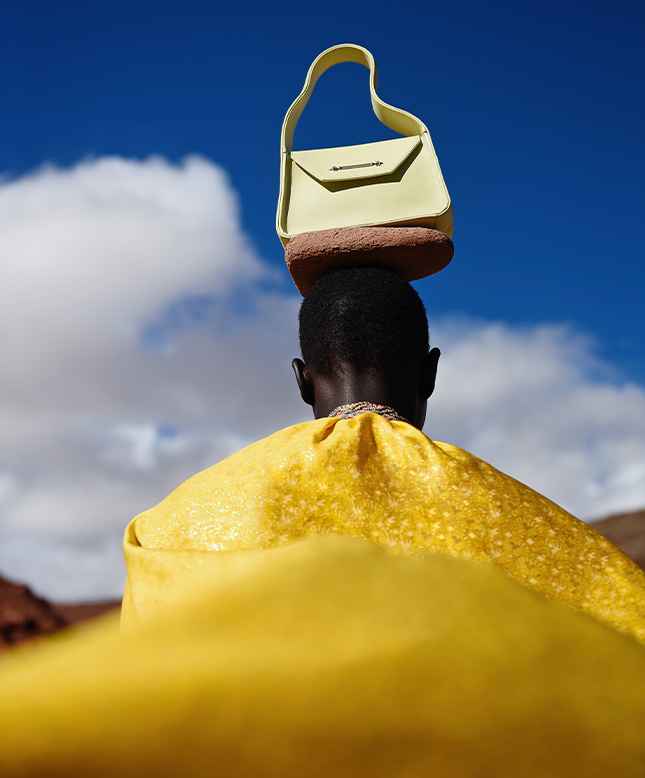 DIGGING DEEPER
This collection is made from sustainable materials that are handcrafted by artisans in India with customized artwork and elevated craftsmanship. All handbags feature our gold rod logo in separation. The iconic rod logo is separated for this entire collection to represent the time of distancing.