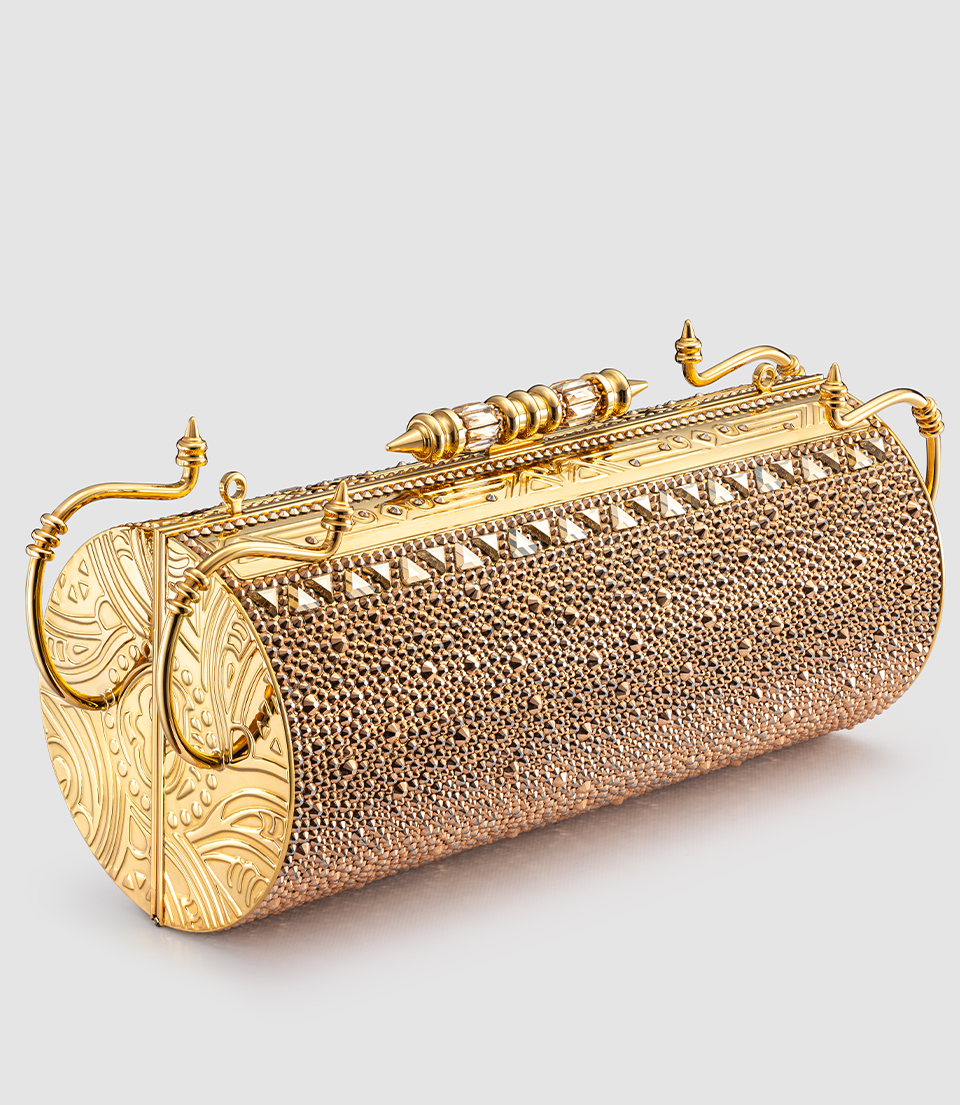 STORY BEHIND THE CLUTCH
The Felucca clutch from OKHTEIN features gold-tone hardware, a round top handle, a chain shoulder strap, a curved structure, a fold over flap and embossed detailing. The Felucca is one of the very first primitive means of transport known to the Pharaohs. This piece expresses the artists' representation of their North African history and how its elements transported them to where they are today. A modern day piece that carries elements of history and culture relating to the founders.
PAY ATTENTION TO THE DETAILS
The Pharaohs needed guidance when sailing through the dark nights. Inspired by the Pharaonic, Roman and Mayan Civilization, this collection explores the world of guidance and hope.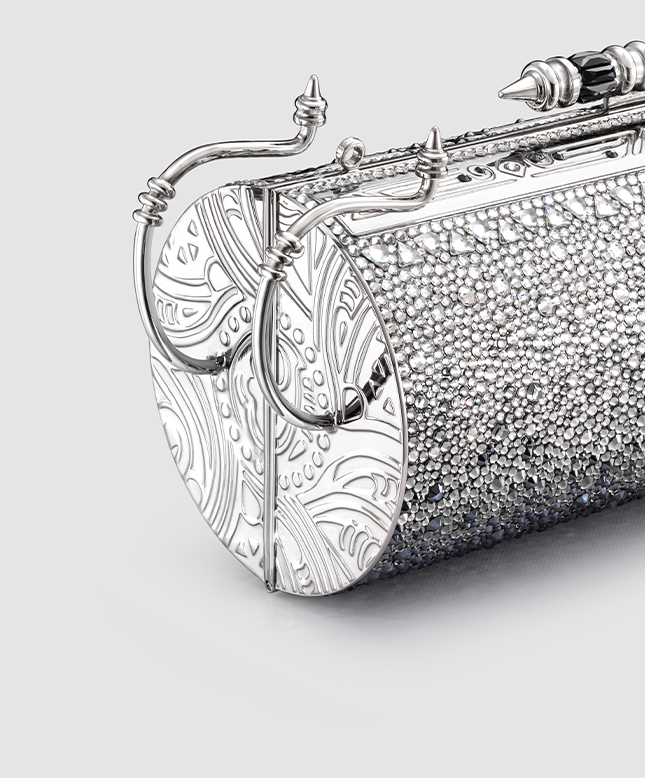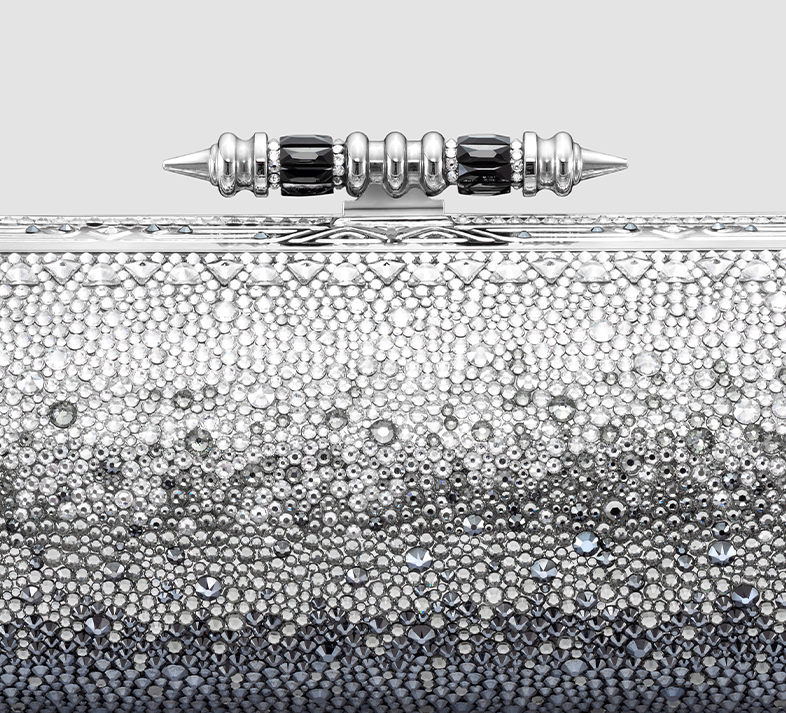 Handmade with love, the intricate brass metal detail plated in gold features authentic Austrian Swarovski crystals in an ombré pattern mimicking the sunset.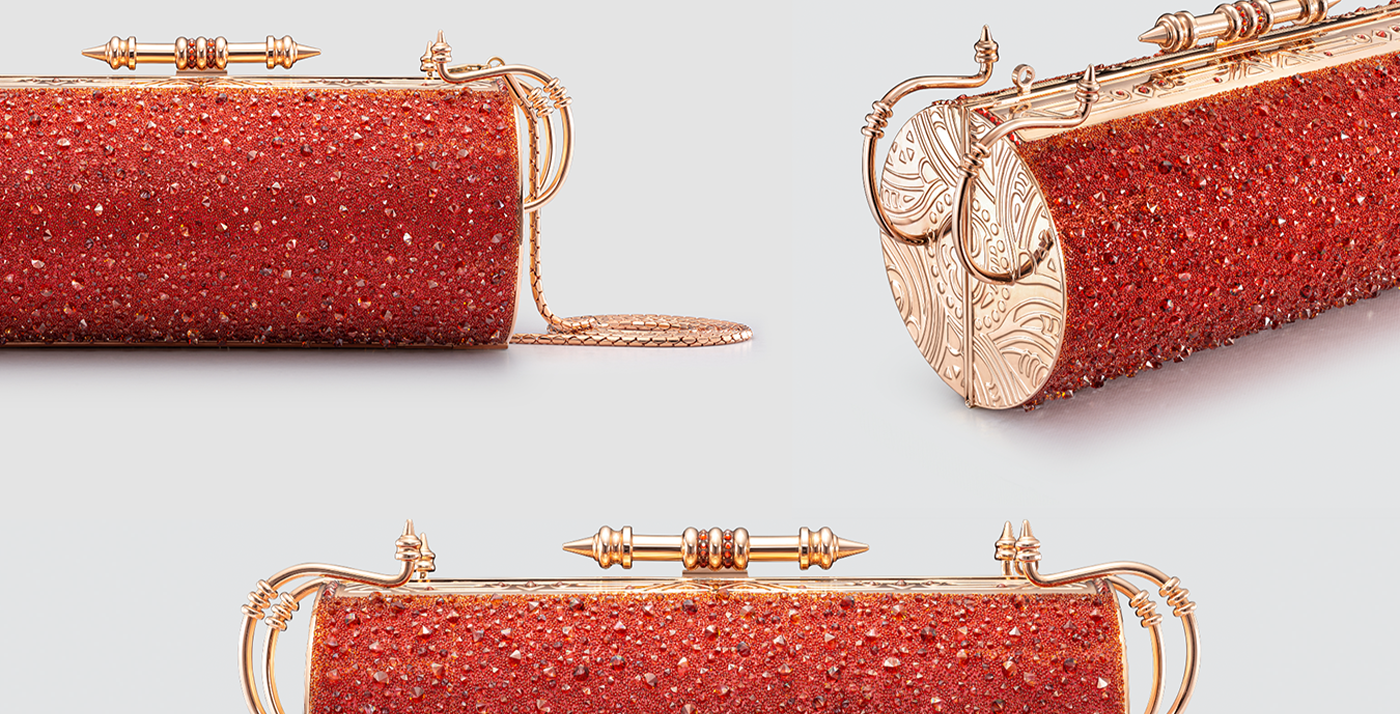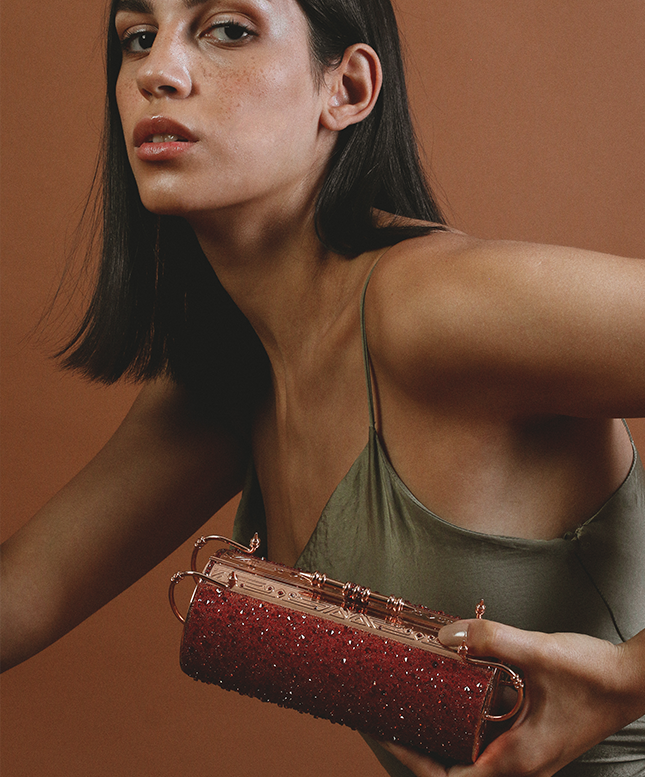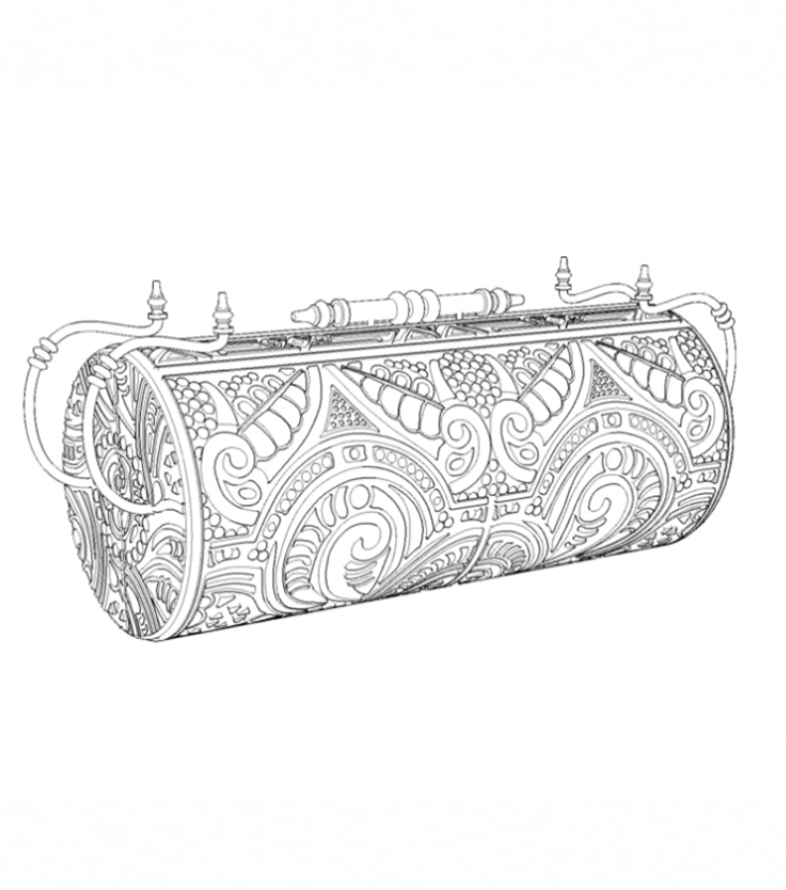 Featuring 6200 individually hand-placed crystals, this piece is a testament to true luxury.