Best Accessories From PFW Fall 2020: Okhtein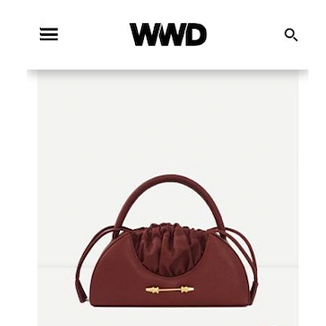 Egyptian-based label Okhtein has cultivated a big following on home turf, with its first store slated to open in Cairo later this year. 
It's now also the beginning to grab the international spotlight with retailers such as Harrods looking into its brass structured mini totes to cover the gap in the market for one-of-a-kind evening bags.
The label, run by sisters Mounaz and Aya Abdelraouf, has also been working to broaden its offer with new leather and satin baguette-shaped styles, a range of sunglasses, as well as a fragrance in the works.
-Natalie Theodosi